Tourism & Culture translation
service
Technical translations into 50 languages
Our agency specialises in the tourism and culture sector. Contact us to translate your content: leaflets, flyers, brochures, websites, etc. Guides, travel agencies, museums, events companies, hotels, etc. In the tourism and culture sector, the quality of the translations is paramount, regardless of the country. Our tourism translation agency can translate your texts into 50 languages.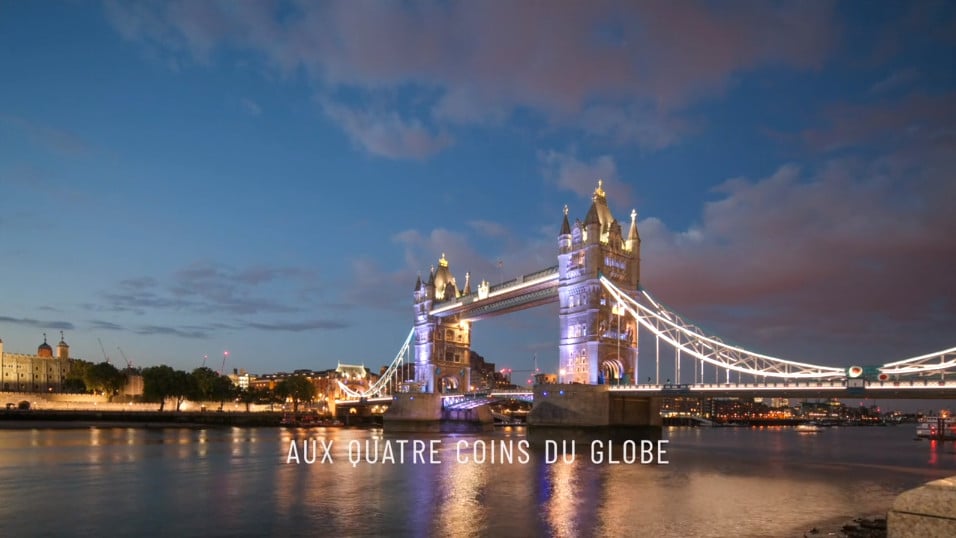 Albanian
German
Amharic
English UK
English US
Arabic
Bengali
Bosnian
Brazilian
Bulgarian
Cambodian
Chinese
Sinhalese
Korean
Croatian
Danish
Dari
Jahanka
Spanish
Estonian
Finnish
Flemish
French
Gaelic (Irish)
Georgian
Greek
Hebrew
Hindi
Hungarian
Indonesian
Italian
Japanese
Khmer
Latvian
Lithuanian
Macedonian
Malay
Moldovan
Dutch
Norwegian
Urdu
Pashto
Punjabi
Persian
Polish
Portuguese
Romanian
Russian
Serbian
Slovak
Slovenian
Somali
Swedish
Swahili
Tama
Tamil
Czech
Thai
Tigrinya
Turkish
Ukrainian
Vietnamese
The language you want isn't on the list? 
Meticulous and responsive, our interpreters ensure that your message is understood by everyone. They will put all their energy and experience into your project. Need to know more? Contact our agency now.
Document translation - Tourism translation
Tourism translation opens the doors to the world and the discovery of different cultures. It has to convey emotions. Trust us with your project for a professional translation that will enchant your customers.
Audioguide scripts
Brochures
Presentations
Tourist guides
Websites
Email marketing
Campaigns
Leaflets
Menus
Forms
File formats handled: Word, Excel, PPT, PDF, Indd, idml, ai, Xliff, Po, Html, Xml, dwg, srt…
If you have a different document or format, please do not hesitate to contact us.
Our customers' business sectors
For many years, we have worked alongside tourism and culture professionals including travel agencies, hotels, airports, guides, museums, etc. All these businesses have specific needs. Our customers trust our professional translators to translate all types of content. Time and again, they have been satisfied with our translation agency. Whatever the language, our translators can support you. Aware of the marketing and cultural issues of this type of translation, they will provide you with quality translations. The AxioTrad tourism translation agency will make your customers want to travel far and wide.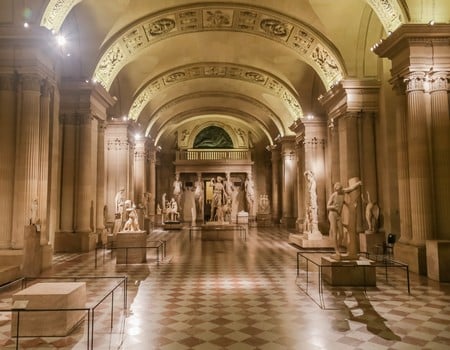 Museums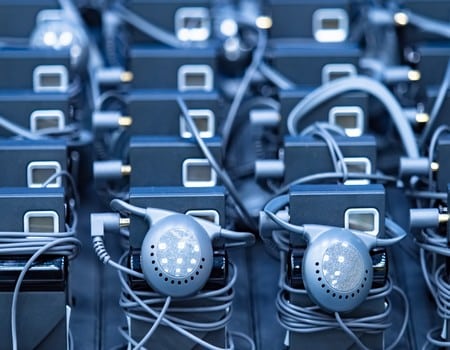 Companies creating audioguides and guided tour systems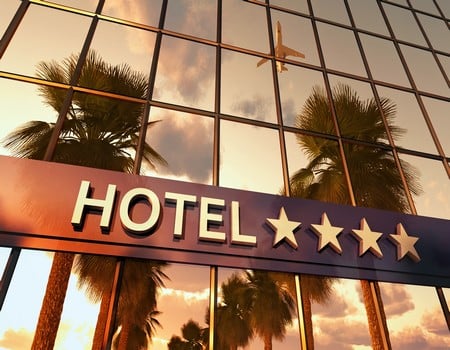 Hotels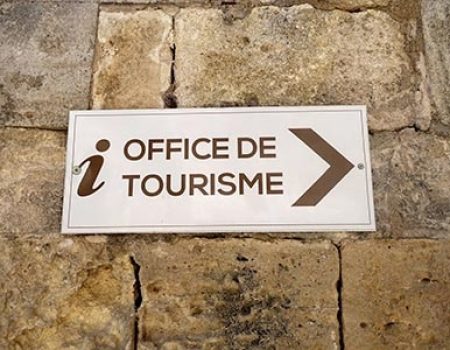 Tourist offices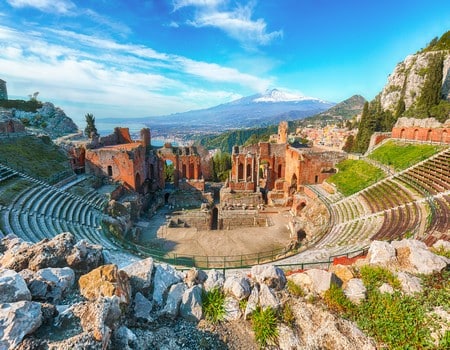 Tourist sites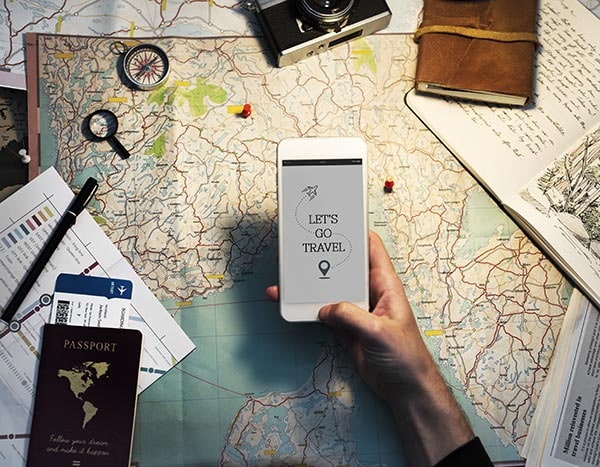 Tourism professionals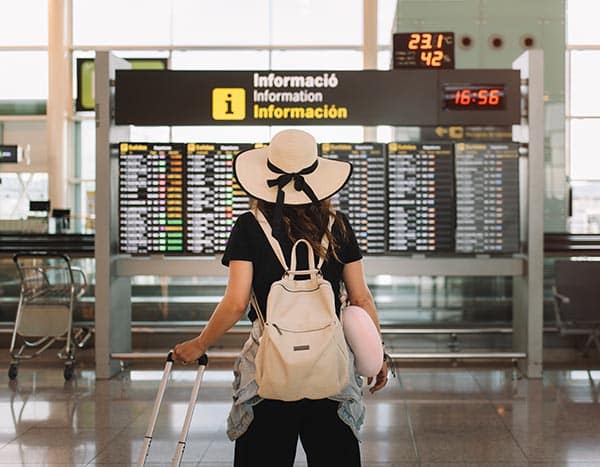 Airports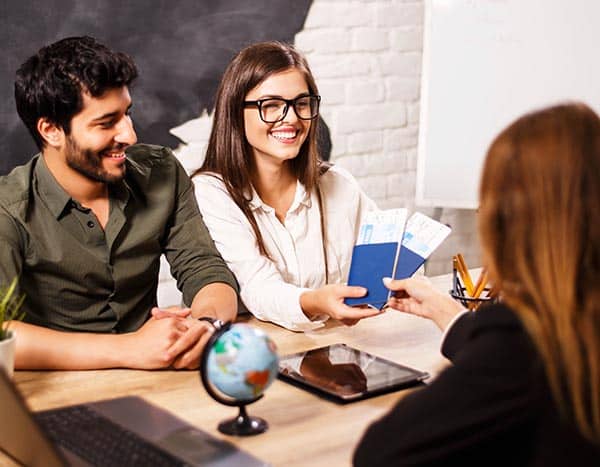 Travel agencies
Contact us if you have a specific request or for a particular business sector.
We select a specialist translator for you.  Whatever the destination of your documents be it print, online or audio script, this professional will use their knowledge of language technologies and their experience of the tourism or cultural sector for your project. Depending on the selected language, they wil ensure that your communication is perfect. Indeed, talking about travel requires an understanding of a variety of subjects. Historical, geographical, cultural and gastronomic information is combined with an intelligently considered marketing message. These aspects will be showcased in your translation.
Genuine knowledge of the profession
Whatever your business sector, we assign the most appropriate translator. The person we select will be proficient in your core business. They will be able to translate your documents while respecting their technical nature. At AxioTrad, we're not afraid of complexity.
AxioTrad scrupulously observes the confidentiality of your documents to be translated and your meetings when providing interpretation services. AxioTrad will treat the files you send in the strictest confidence and solely for internal use.
Our translators are known for their language skills. They will support your company across all digital formats. In France or internationally, they will adapt to all your projects in the language of your choice.
Technical information, legal documents, websites, marketing literature… Our translation agency uses the best professionals for a flawless job. Our selected translators combine language skills with genuine industry knowledge. 
At AxioTrad, we know how valuable your time is, which is why we make it a priority to comply with your schedule. Our translators adapt to your requirements. They will produce perfectly translated texts within the shortest possible delivery times.
4 good reasons to trust the tourism translation agency AxioTrad
Do you need your content translated? Use our agency specialising in tourism and culture. Our translation and interpreting services can support all your projects in any language you choose. Here are 4 good reasons to choose us.
Our translators are experts in tourism and culture
Our employees are recruited according to their area of expertise. Whether they work in tourism or have studied art, they can accurately translate all types of content. AxioTrad guarantees you will work with professionals who wear two hats, who are not only linguists but also tourism and culture experts. After a methodical translation and a thorough proofreading, your document will be as flowing as if it had originally been written in the target language. A perfect command of languages is only the minimum requirement to guarantee a natural translation.
We understand the requirements for tourism and cultural translations
A good translation is essential in the tourism and culture sector, making a major contribution to the sharing of cultures. Tourism jobs include many different documents originating from various places. Guide, audioguide, website: AxioTrad will accurately translate your documents. Our translators will use all their knowledge for your translation meaning you won't have to worry about a mistranslation or grammatical errors. Trust us to deliver your message to your chosen audience. AxioTrad will translate the same cultural emotion as that present in your source texts.
Wine industry? We provide quality translation and interpretation
AxioTrad has many customers in the wine industry and over the years, we have acquired extensive experience in this field. Leaflets, brochures, websites, product sheets, press packs… We can translate all content types. What's more, you can also use our interpreting services. The accuracy and responsiveness of our interpreters will help you talk to your audience.
For us, translation is synonymous with globalisation
Tourism and the cultural sector are large and diverse. Despite this, AxioTrad provides you with the translations you need to expand your horizons. We know that tourism and cultural organisations need to work together on a daily basis. Their common goal?  To give tourists seamless and understandable access to the beauties of this world. A broad perspective is vital at AxioTrad, which is why we work with multilingual professionals specialising in both these sectors. It is only under this condition that translation can be synonymous with globalisation. Interpretation, translation, AxioTrad assists with all your projects. We translate your content into the languages of your choice. Contact our team now to discuss your requirements. If you wish, they can then send you a personalised quote adapted to your requirements. If this is acceptable to you, we will assign one of our experienced translators to translate your documents. With the AxioTrad tourism translation agency, your communication will be seen worldwide.
What our customers are saying